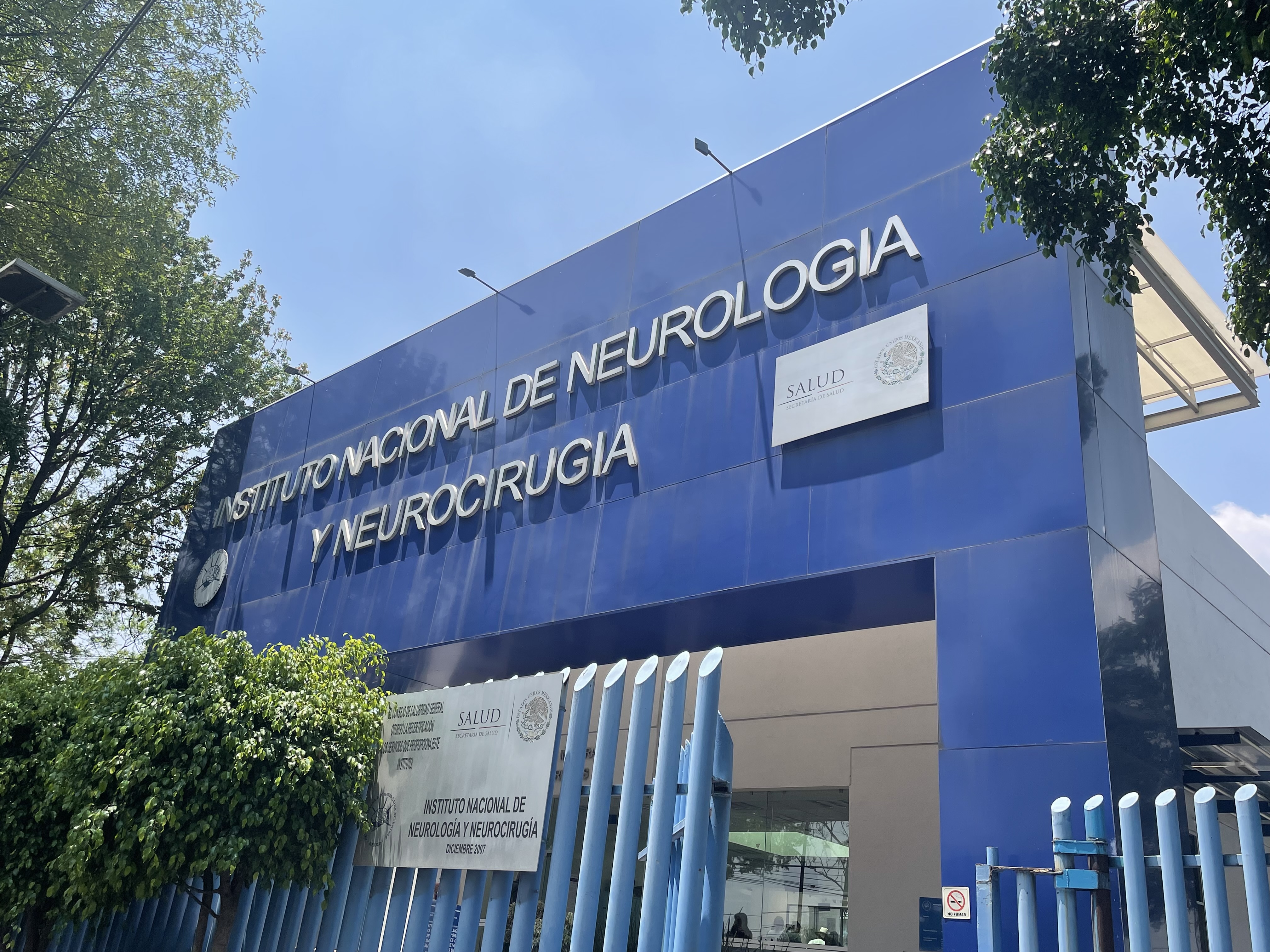 The National Institute of Neurology and Neurosurgery, Manuel Velasco Suárez is one of the leading research centers in neurological sciences. It was first created as an institution where the three main areas of clinical neurosciences would flourish; neurology, neurosurgery and psychiatry. Our results seem to indicate that combining the three areas of expertise was the right choice for a comprehensive study of brain disorders. The Institute was created in 1964 and for over four decades it has remained a leading research and training center. It is the national reference center in the country for the treatment of a wide variety of central nervous system disorders. Faced with Mexico's epidemiological transition, the institute will progressively care for patients with chronic degenerative neurological disorders such as Alzheimer's disease and other dementias, cerebro-vascular disease a leading cause of death and disability worldwide as well as neuropsychiatric diseases that constitute a serious public health problem such as depression, bipolar disorder or schizophrenia. Brain tumors and other neurosurgical entities, are also growing and are treated at the institute.
The institute is continuously faced with the challenge of striking a balance between patient selection and optimizing financial resources. To address this challenge, the institute trains leaders in neurological sciences that work with the latest technology that insures high quality medical care. We see an average of 6,000 new cases every year, 90,000 medical consultations are given and over 2,000 surgical procedures are performed annually.
The institute is a leader in its field with international recognition, it is one of the few institutions worldwide exclusively devoted to research, teaching, diagnosis and treatment of brain disorders from its molecular basis to its social components. This constitutes a unique opportunity to design treatment guidelines, and strategies for neurological, neurosurgical and neuropsychiatric disorders. Our prestige also comes from generating scientific knowledge and advancing the field of neurosciences, disorders that have great social relevance.
As trainer of human resources, the institute can be proud of the diversity of study programs available for students from Mexico and abroad. We have nine medical specialties and eleven sub-specialties recognized by the Faculty of Medicine at the National Autonomous University (UNAM). We are also a university campus for students in masters and doctoral programs. We have over 900 students that have graduated and most are key actors in their areas of expertise both in Mexico and in the region of Latin America and the Caribbean.
The institute is also active in cultural projects, the last of which is the mural from the artist Guillermo Ceniceros entitled "Brief History of Neurology". During the inaugural speech 44 years ago, Dr. Manuel Velasco Suarez noted: The National Institute of Neurology and Neurosurgery will not only devote itself to the study and treatment of neurological diseases, we will also treat and research the field of neurosurgery as well as the improve our knowledge of acute mental disorders…. As a teaching and research center both basic and applied we hope it will advance current knowledge…It is loving dedicated to the people of Mexico and opens it doors to those that knowing that they have not yet completed their medical training devote themselves to the study and progress and adequate care of those suffering from central nervous diseases as well as diseases of the mind.
It is almost 45 years since the institute was founded and we are currently experiencing great successes and challenges. We are also in the process of creating medium and long term goals. This is to offer a vision of our daily work, it includes both our strengths as opportunities but above all the image of an institution with a human face that brings together the vast professional experience of teachers and researchers with the added dynamism of a growing group of young professionals all committed to building a strong institution that can live by its essence defined in its motto: Cerebrum Divina Lux, Ratio Salus Scientiae.
Contact:
For further information send e-mail to: webmaster@innn.edu.mx